Charlotte Heating Replacement
Heating Replacement May Be The Right Option For Your Charlotte Residence
Sometimes your heating units just blow cool air through the ducts and aren't providing any heat, or there is no air or heat moving at all from the registers. Sounds like your heating needs repair or possible replacement… This can be solved by a thorough diagnostic by one of our Charlotte technicians.  There may problem that can be addressed through a simple heating repair. Often times your heating system has met its life expectancy and repair is not the best option for you and your family. If the repair costs as much as a new unit or your heating costs have risen dramatically, a replacement of your furnace or heat pump may be the best choice. Today's high efficiency furnaces and heat pumps should last 10 years or more with proper maintenance from our certified Charlotte technicians. Our York Heating and Cooling  products are 100% American made, come standard with a 10 year parts warranty, and are tested and true to stand up to all elements of the weather and push you through the next decade of heating.  Also, ask about our special 10 Year Parts and Labor Warranty!
Charlotte Heating System Installation
Once a new installation is determined to be the best solution for your home, Comfort Control is here to help you choose the best option for your Charlotte home. Our goal is the provide the best quality service and products that will keep your home or business toasty warm this winter. We will work with you to determine what best fits the needs of you and your family, your investment budget, and payment options. Our installers work quickly to get your home back to the level of comfort you deserve.  Once the new heating system is up and running, don't forget to perform ongoing maintenance on your new unit to keep it working like new.
Highly Trained Professionals
There is only one place to turn to for your heating replacements and installations, and that is Comfort Control in Charlotte. We have the most knowledge and highest drive to pass on to our customers over our competitors and always take our services above and beyond the call of duty. Our installations are always performed by certified technicians that are York Factory Trained for the best standards we can possibly provide for you, our customer.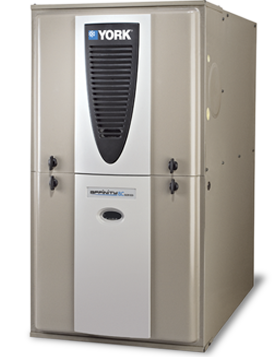 A broken furnace or AC is a terrible thing to deal with…don't stress or worry about getting the problem repaired. Just fill out our simple form with as much information as you can provide about the issue and we'll do the research and get back to you ASAP!  This provides the easiest and most carefree way to get your heating and air units back on track. Fill out the form now!
Remember you can always give us a call at 704-622-3177 for emergency services. We are in the office from Monday to Friday 8:00am to 4:30pm, so contact us anytime during those hours. We can even set up an appointment for a weekend if that works better for your schedule.