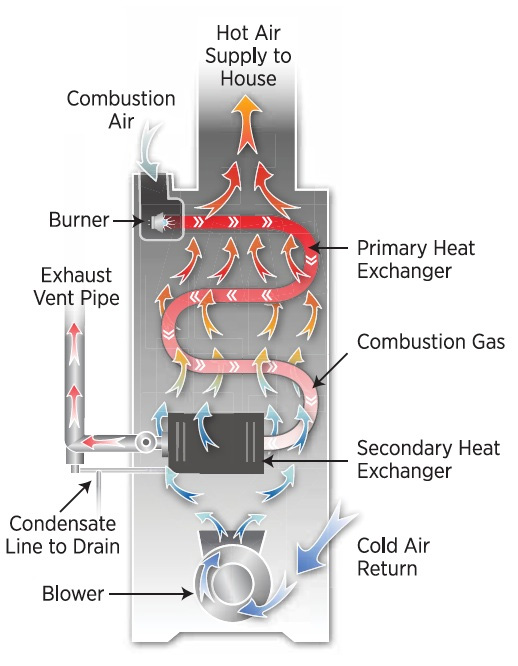 Heating Repair in Charlotte NC
When winter has arrived and your heating unit can't keep up or doesn't appear to be working at all, call who local Charlotteans have trusted since 2006 for home heating repair. Comfort Control, your home town repair specialist. You don't want your home and family to get any colder and risk further damage to your system. If you wait too long for repair it may permanently affect the unit's ability to function efficiently. For the best heating repair in Charlotte, give Comfort Control a call to repair your broken heating unit.  Here a few things to check before you contact us:
Heating Unit Checks Before You Call:
Check your thermostat to make sure it's in the heating mode and the system is turned on.
If your thermostat is digital, is there a display on the screen, it may need new batteries.
Check your home's breaker to make sure it is not tripped for your heating system.
Do you feel air coming from your vents? Is the air warm or cold?
Is anything covering your supply air vents? If so, you should remove it immediately.
Check your home's air filters. If they are extremely dirty, they can cause your heat to malfunction.
Comfort Control's goal is to solve your heating issue the easiest way possible… sometimes it's as simple as something on the list above. If you have checked all these and you are still experiencing heating problems, a certified repair specialist may be the best solution.
Fast, Reliable Charlotte Heating Service
By simply giving us a call or filling out the form below, we can get started solving your issue immediately. We can assess the situation and gather the information needed and what tools are required to perform the repair in your home. This helps furnace and heat pump problems and repairs get solved in a timely manner on the first call. We will assign a specialist to you, that is your dedicated service technician.  The technician will handle the quoting and the estimates along with the repairs, and be there to answer your questions along the way. We feel this streamlines the whole process and gets you back to a comfortable home sooner, and builds trust between our business and you for future services.
If you need heating repair, don't wait a minute more! Give us a call at 704-622-3177 or fill out the form below and we can find the solution today. Don't forget to have regular maintenance performed once the unit is functioning to prevent further issues. When you are in Charlotte, Comfort Control is the only answer to HVAC problems affecting your home.
A broken furnace or AC  is a terrible thing to deal with…don't stress or worry about getting the problem repaired. Just fill out our simple form with as much information as you can provide about the issue and we'll do the research and get back to you ASAP. This provides the easiest and most carefree way to get your heating and air units back on track. Fill out the form now!
Remember you can always give us a call at 704-622-3177 for emergency services. We are in the office from Monday to Friday 8:00am to 4:30pm, so contact us anytime during those hours. We can even set up an appointment for a weekend if that works better for your schedule.