Charlotte Air Conditioner Replacement
AC Replacement Needed?
When your air conditioner isn't keeping up with the heat outside or just blowing warm air through your ducts, turn to Charlotte Comfort Control to find the solution. At Comfort Control we always look at the repair option first.  The last thing you want to do is invest in a new AC unit…This is why we recommended air conditioner repair first…Let our skilled technicians determine what is the best solution for your family.  If repair is not the best option, we can provide timely and affordable AC replacements solutions. All air conditioners fail at some point, no matter how well they are made.  Today's high efficient units should provide good service for 10+ years.  Comfort Control of Charlotte NC provides high quality, 100% American made York Heating and Cooling products that come standard with a 10 year parts warranty and an option to add a 10 year labor warranty. This gives you and your family 10 years of worry free operation backed by Comfort Control and a Fortune 100 company.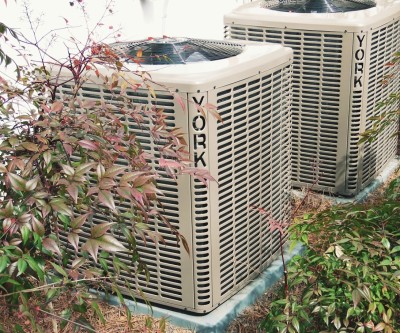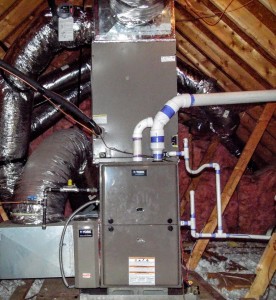 If you determine that you need a new AC unit, Comfort Control can provide the solution. Whether it's a new high-efficiency heat pump or air conditioner, we will walk you through the process and provide you and your family with the best comfort option for your home. We will sit down with you personally and go over what you need and discuss what fits within your budget. Comfort Control proudly installs the York Air Conditioning brand, because we know we can provide the you the best comfort solution at the best price every time.  After a decision has been reached, we provide timely installations to fit your schedule.  We will remove the broken unit and replace it with the new, fully functioning one to get your home comfortable again. Just remember to get regularly performed maintenance to extend the life of your new unit!
There is only one name to know in air conditioner replacements and installations, and that is Comfort Control in Charlotte. We have and extensive knowledge base and the most drive to pass on to our customers. Our installations are always performed by certified installers that meet today's high industry standards.
A broken furnace or AC  is a terrible thing to deal with…don't stress or worry about getting the problem repaired. Just fill out our simple form with as much information as you can provide about the issue and we'll do the research and get back to you ASAP. This provides the easiest and most carefree way to get your heating and air units back on track. Fill out the form now!
Remember you can always give us a call at 704-622-3177 for emergency services. We are in the office from Monday to Friday 8:00am to 4:30pm, so contact us anytime during those hours. We can even set up an appointment for a weekend if that works better for your schedule.