Charlotte Commercial HVAC Unit Repair
When your business is in need of HVAC repairs, it can affect the productivity of your business in many ways. Your customers won't be comfortable and your employees will not be able to work efficiently, so we understand the urgency of your situation. We have dealt with tons of commercial hvac issues in the past and have worked with many companies to repair a variety of HVAC problems, so we are qualified and ready to handle your issues today.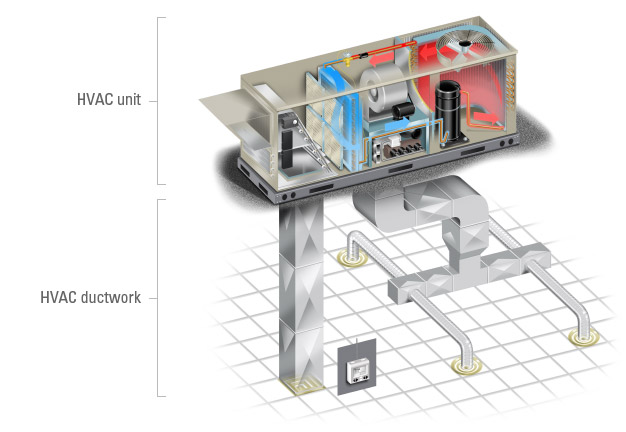 During the winter, your heating units are running constantly which can cause mechanical problems and potentially catastrophic failures. This can lead to an uncomfortable work place where your employee's comfort is a must. Let us help you with the repairs here at Comfort Control! We will go above and beyond the competition to meet your comfort needs.  We can provide solutions such as, installing a humidifier to help with the dry air of winter or performing general maintenance on your commercial ac unit to help it make it through the cold season.
Summer brings its own issues as well. The constant heat we battle in Charlotte can stress an air conditioner beyond its breaking point and become an issue quickly. On the hotter days, a broken air conditioner can lead to temperatures rising dramatically inside over the course of a few hours. By calling Comfort Control, you will receive the fastest commercial services in Charlotte and we will repair your air conditioner, heat pump or the failed HVAC unit as quickly as possible.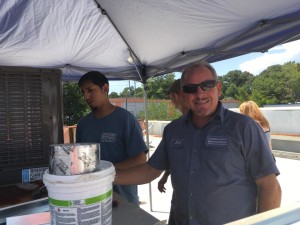 As a commercial provider in Charlotte, Comfort Control works with all brands of products and all types of businesses. We also provide  commercial unit replacements, so if you have an uncomfortable area of your business or your utility bills have gone up, we can help with those issues as well. Call us at 704-622-3177 or fill out our form below and we will get back to you with our solution as soon as possible.
A broken furnace or AC is a terrible thing to deal with…don't stress or worry about getting the problem repaired. Just fill out our simple form with as much information as you can provide about the issue and we'll do the research and get back to you ASAP! This provides the easiest and most carefree way to get your heating and air units back on track. Fill out the form now!
Remember you can always give us a call at 704-622-3177 for emergency services. We are in the office from Monday to Friday 8:00am to 4:30pm, so contact us anytime during those hours. We can even set up an appointment for a weekend if that works better for your schedule.