Comfort Control provides maintenance services to all types of heating and cooling systems for our friends and family in the greater Charlotte area. Our semi-annual preventative maintenance program gives you piece of mind your home will be comfortable year 'round with our technicians ready for you at any time. We also offer one-time seasonal checkups to make sure your furnace is ready for winter and your air conditioner is ready for summer. Our maintenance services are for more than just the changing of the seasons- throughout the year, you may want to improve your indoor air quality, lower your monthly bill, or boost your unit's performance. We are the best in Charlotte for heating and air conditioning maintenance, so remember us in your time of need.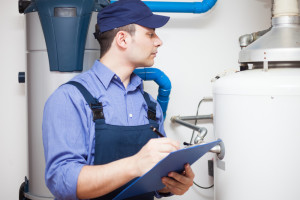 Providing maintenance for HVAC systems is about more than preventing repairs- it can save you money on your monthly heating and cooling bill. With preventative maintenance, by checking your air ducts, your filters and your ventilation systems, we can target inefficiencies in your system and take care of the problem on the spot. If we find any major issues in your cooling system, we would suggest an air conditioner repair to completely refresh your system but most issues can be fixed on the spot if caught early. With regular maintenance, repairs are also less likely to occur since these issues are caught before major damage occurs to the heating, ventilation, or air conditioning unit. HVAC Unit Maintenance and Reapirs.
Along with saving money on your monthly bill and long term repair costs, maintenance can improve your indoor air quality for you and your family. Many people think they need to upgrade their system to improve their air quality! Replacing a unit can help, but Comfort Control has the experience to provide solutions for indoor air quality with regular maintenance. Our preventative maintenance program also targets these indoor toxins and helps improve air quality throughout the year. By cleaning the ducts and filters we can remove the current problems that are causing poor air quality. The next step is to target the intake and exhaust to remove the possibility of any contaminants getting into the system or building up inside further if they do.
If you feel you need maintenance on your HVAC system or have not had maintenance done in a while, give Charlotte's Comfort Control a call or fill out our form below. We would be happy to check out your whole system and answer any further questions you have about it. Thanks for choosing Comfort Control in Charlotte for your HVAC maintenance needs!
704-622-3177
A broken furnace or AC is a terrible thing to deal with…don't stress or worry about getting the problem repaired. Just fill out our simple form with as much information as you can provide about the issue and we'll do the research and get back to you ASAP. This provides the easiest and most carefree way to get your heating and air units back on track. Fill out the form now!
Remember you can always give us a call at 704-622-3177 for emergency heating and air conditioning services. We are in the office from Monday to Friday 8:00am to 4:30pm, so contact us anytime during those hours. We can even set up an appointment for a weekend if that works better for your schedule.