Proudly Serving Charlotte's HVAC Heating and Air Conditioning Needs Since 2006
Family-Owned
Charlotte's Comfort Control was established in 2006 with over 28 years of experience in the HVAC field.

Easy Scheduling
With our online HVAC scheduling form or a simple phone call, we can book your heating or air service immediately.

Punctual Service
We always keep our promises and we complete all of our projects on time, every time.

Schedule a Charlotte HVAC appointment online!

About Us
Here at Charlotte's Comfort Control, we offer a full menu of services aimed at keeping your air conditioner and heater running and your interior temperatures perfect. As a certified HVAC contractor in Charlotte, NC, we can work on your HVAC system any time of the year to keep everything running smoothly for your family. These include maintenance plans and on-the-go heating repairs and air conditioner repairs to keep you comfortable and worry-free throughout the year. We take pride in our work, and we will not rest until you're completely satisfied.
We have NATE-certified technicians that are highly trained and qualified to service every type of unit, be it a furnace or heat pump. Our office in Charlotte, NC is open all weekdays from 8am to 4:30pm, so give us a call at 704-622-3177 or request a service online! We hope that you'll let us earn your trust here at Comfort Control with all your HVAC needs.
I had my furnace repaired this weekend by Comfort Control and they did a fantastic job. I wasn't really sure how much it would cost, but they gave me an honest quote and got me fixed up for a lot less than I had anticipated. Will definitely use again!




Bill and his technicians are great and very responsive. We use Comfort Control for all our HVAC needs (replaced our A/C & furnace). They do quality work.




Comfort Control recently replaced our HVAC system with 10 yr Parts & Labor warranty. Their price was best out of 3 quotes we received. The technicians were the most polite. We would suggest Comfort Control to anyone who needs their system repaired.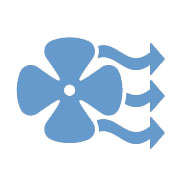 Charlotte Air Conditioner Services
We offer emergency air conditioner repairs as well as preventative maintenance on all of your HVAC units. Maintenance performed on an air conditioner before the summer heat comes in can keep it performing worry-free all year. We also offer air conditioner replacements with our certified York products on units at the end of their life. Come read more about our air conditioner services today.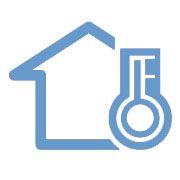 Charlotte Furnace and Heating Services
If your heat stopped working, we provide quick heating repairs on furnaces and heat pumps throughout winter. We also provide preventative HVAC maintenance services and suggest getting your system checked before winter comes around. When your heating unit is broken, Comfort Control offers heating replacements with our top of the line York products.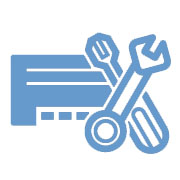 Charlotte Maintenance Plans
By having preventative maintenance performed, repairs are much less common on your heating and air conditioning systems. We recommend getting HVAC maintenance before each change in weather to assure no repairs are needed to keep you comfortable. You can trust Comfort Control to keep your system running efficiently throughout the year.